Educating, empowering, and encouraging people with all abilities, their families, and friends. Creating a better understanding and building healthier relationships. Together we can all make a difference!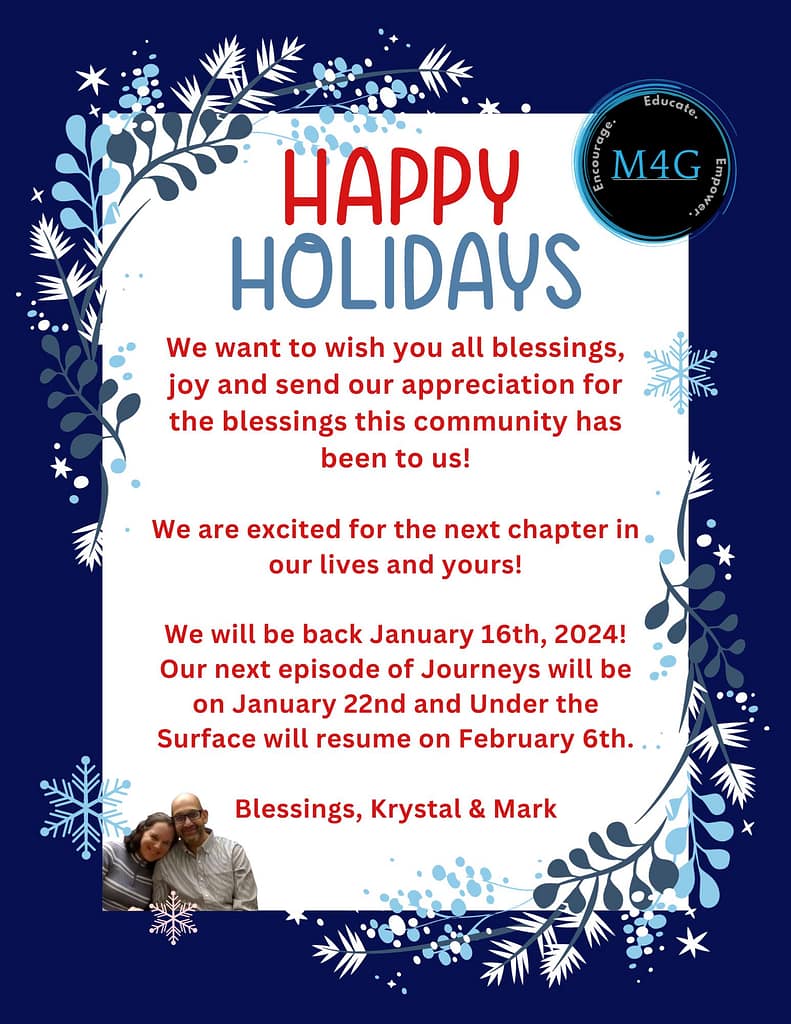 Image Text: "We want to wish you all blessings, joy and send our appreciation for the blessings this community has been to us!  We are excited for the next chapter in our lives and yours!  We will be back January 16th, 2024! Our next episode of Journeys will be on January 22nd and Under the Surface will resume on February 6th.  Blessings, Krystal & Mark"
We spoke to Melanie Dunn from the Aimee Copeland Foundation on this week's episode of #Journeys !
Check out our latest episodes!